Welcome to the Breakthrough Energy Fellows application portal!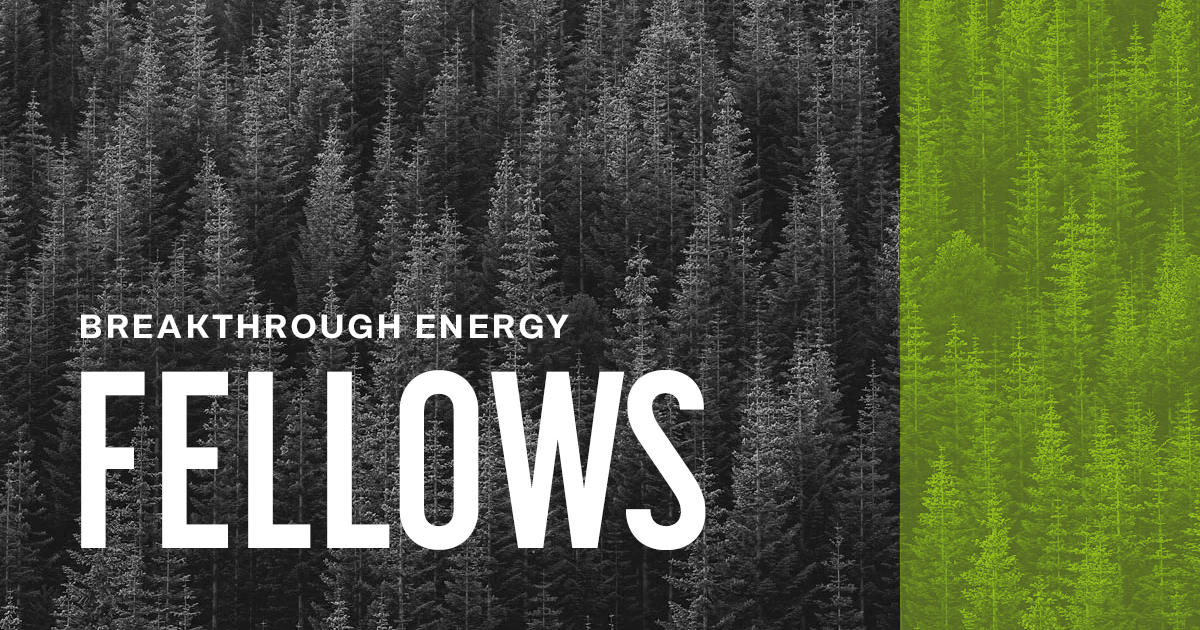 Update Nov 9, 2023: Due to the phenomenal number of recent nominations from our partner network, we have extended the application deadline to Nov 22, 2023 at 11:59pm EST.
Thank you to all who have already submitted an application and we look forward to reviewing your submissions.
Applicants, to begin, please select "Login" or "Register" in the upper right corner.  
Nominators please also use this portal to submit your nominations. 
INSTRUCTIONS
The application for our Cohort 4 Innovator and Explorer programs (beginning September 2024) is open through November 8, 2023. During this time frame, candidates will submit a concept paper and preliminary information. This first stage is identical for both Innovators and Explorers. Candidates will be notified of next steps in late 2023. 
Business Fellow applications will open in 2024. Please fill out this interest form to be notified when the application opens.
PROGRAM OVERVIEW
Breakthrough Energy Fellows (BEF) offers three highly competitive programs: 
Our flagship program, the Innovator Fellowship, is designed to accelerate the development of promising early-stage climate technologies. The Fellowship is a full-time commitment for innovators committed to commercializing their climate technology. Typically, Innovator projects have raised less than $2,000,000 in dilutive funding and are legally incorporated prior to program start date of September 2024. 
The Business Fellowship is also a full-time program, designed for experienced business professionals. Business Fellows support Innovators in their technology commercialization efforts, complementing the scientific expertise of our Innovators. Call for Business Fellows will be in 2024.
Finally, Explorers receive funding for developing breakthrough climate solutions that are earlier stage, higher technical risk, and may not yet be ready to incorporate. Explorers' projects are typically in a university lab or research entity, and are overseen by professors, faculty members, or full-time researchers who can remain in position for this part-time opportunity.
Each program is described in further detail below. For more information, please visit the BE Fellows homepage or refer to our FAQ.
WHO WE ARE
Founded in 2015, Breakthrough Energy is a global team of climate leaders committed to accelerating the world's journey to a clean energy future. BE takes a comprehensive view of the climate challenge and drives innovation across technology, policy, and markets to reduce emissions from each of the five sources: manufacturing, electricity, agriculture, transportation, and buildings.
Working with our world-class network of partners, investors, and policy makers, BE supports the innovation of zero-carbon technologies at every stage—from discovery to development to deployment. Our work includes investment vehicles, philanthropic programs, policy advocacy, and other activities -- aligned toward building a future where it's cheaper and more efficient to do everything without emissions – a future that is cleaner, healthier, and more prosperous for everyone.
The Breakthrough Energy Fellows Program is the tip of the spear, designed to tackle early-stage barriers to climate technology innovation, accelerating discovery and increasing the number of technologies working toward commercialization. By providing scientists, innovators, and entrepreneurs with funding and hands-on support, our program ensures projects have the time, resources and community to advance to the next stages of development.
TECHNOLOGY FOCUS AREAS: 
The program is focused on technologies that have the potential, at scale, to reduce or capture greenhouse gases by at least 500 million tons per year or technologies that address adaptation to climate change. Projects funded to date include hydrogen, electrofuels, steel, cement, food and agriculture, energy storage, offshore wind, solar, advanced materials, and carbon dioxide capture, storage, and sequestration.
To learn more about the projects, fellows, and sectors that we have supported, please visit the bio page on the Fellows website!
We continue to welcome high-impact innovations across all technology categories that meet our emissions threshold. Most notably, we are looking for breakthrough technologies that are not incremental, but a step change improvement to incumbent technologies and solutions.
This year, we particularly encourage applications focused on using, storing, and transporting hydrogen at scale. This includes, for example, technologies that use hydrogen a means of decarbonization across the economy, novel stationary hydrogen storage approaches, and technologies that would enable hydrogen distribution.
Innovator Fellowship 
Innovator Fellows are world-leading scientists and engineers who enter the program with a critical climate technology they are actively working to commercialize. They commit full-time, without additional employment, to progressing their climate during the one-year program, beginning September 2024.
What the Breakthrough Energy Innovator Fellowship Provides:
Funding of approximately $500,000 for research and development costs such as lab space, office space, equipment, supplies, technical consultants, staff, and more to achieve pre-determined technical milestones
Freedom to work anywhere globally 
A curriculum of intensive entrepreneurial training, mentorship, and networking opportunities
Access to a robust network of industry partners to develop, validate, and demonstrate their technology as well as access to Breakthrough Energy's ecosystem of mentors, policy experts, investors, technologists, and government entities
Business Fellowship (Applications Open 2024)
Business Fellows are visionary builders, industry experts and entrepreneurial professionals who complement Innovator Fellows' skills, helping to accelerate their technology's path to market. Business Fellows are extensions of the Innovator teams and join full-time to develop go-to-market strategies, customer discovery, and an enormous array of vital projects progressing Innovator Fellows' technologies to commercialization.
Sign up on our interest form to be notified when applications open.
What the Breakthrough Energy Business Fellowship Provides:
Industry-competitive living stipend
Freedom to work anywhere globally
Programming that offers access to industry experts and insights from leading organizations across many sectors of the industrial decarbonization value chain
Opportunity to take an active role in developing the commercial pathway for several early-stage climate technologies
Access to a robust network of industry partners to advance their skills and networks, as well as access to Breakthrough Energy's ecosystem of mentors, policy experts, investors, technologists, and government entities
Professional development through 1:1 leadership coaching, management programming, and the opportunity to mentor early-stage entrepreneurs on their commercialization journeys
Explorers 
Explorers are individuals with early-stage technologies who may not be ready to commit full-time to a Fellowship program. Explorers oversee research projects that are often being conducted by a university lab or research entity but require further technical exploration before they would be ready to join the full-time Fellowship. These 12-month, one-time awards may become eligible for a full-time Fellowship if the technology advances during the grant period.
What Explorer Grants Provide:
Approximately $50,000 - $250,000 in funding for research and development including costs such as lab space, office space, equipment, supplies, technical consultants, and staff to achieve pre-determined technical milestones
Freedom to work anywhere globally
Ability to remain employed at your current institution.
Access to the Breakthrough Energy network of mentors, policy experts, investors, technologists, and governmental entities
Invitations to attend select Breakthrough Energy events.